This week we attended the Portland Cannabis Creative Conference and it was, as the events in this industry tend to be, a lot of fun. The conference was attended about 600 folks, largely entrepreneurs with a handful of accredited investors. For my part, I went into the conference strictly looking to make some friends in the local industry, which went incredibly well.
There were rather few public companies in attendance; both Surna (OTC: SRNA) and General Cannabis (OTC: CANN) were present, with General Cannabis opting with the over-the-top lounge + booth plan, and Surna going for the fairly standard booth + product approach. Both companies were happy to be there and presented quite well, but company representatives agreed it was a fairly mild event by comparison to some held elsewhere this year.
I did find a lack of presence from Kaya Holdings (OTC: KAYS) to be strange. This is their market, and their people, and really should have been a sort of coming out party for them but instead they ceded the floor to private dispensaries like Chalice Farms, who dominated the trade show floor.
There was a bit of excitement lacking which I found strange at first, but quickly realized it was simply due to the sheer amount of industry veterans at the event. Growers there had been growing for many years, some longer than I've been alive. Consultants had spent the last couple years building their brands and in-house consulting processes, and investors largely knew what they wanted. There were far more full-service consultants at this conference than I expected. When I asked what attendees needed, most of the time it wasn't money or help, it was simply sales and clients. Most of these people had been doing their thing for a while.
This was a stark contrast to some shows from even just 6 months ago where many great brands were still getting their feet wet.  There were still plenty of entrepreneurs just getting started, but it seemed like the brands in Oregon have been at this game for a while, and were just waiting for the legislative whistle to blow.
Largely, the sentiment on the Oregon cannabis industry is positive. the OLCC and the Oregon Cannsbis Business Council both expressed optimistic tones about the shape of legislation and speed of business growth.
I think winner of the show goes to Cannaguard Security; a security firm that seems to have cornered the market in the Oregon industry. Almost every booth had a Cannaguard partner sign, and it was hard to go somewhere without seeing the trademark green shield. If there's a sure winner in the Oregon market, it's probably these guys.
The Investor Forum on July 28th went very well. There was a big interest from everyone in market research, which MJIC Inc. was happy to provide in partnership with New Frontier Financials in their new Oregon market special report, available here.
The impression I got is that the industry in Oregon is collectively holding its breath, waiting for the final regulations from the OLCC to be published. Insiders understand this game now, and have gotten used to quickly reacting to legislative surprises.
We then spent some time in a local dispensary called The Green Planet in Beaverton, but we'll tell you about that tomorrow night.
-Chris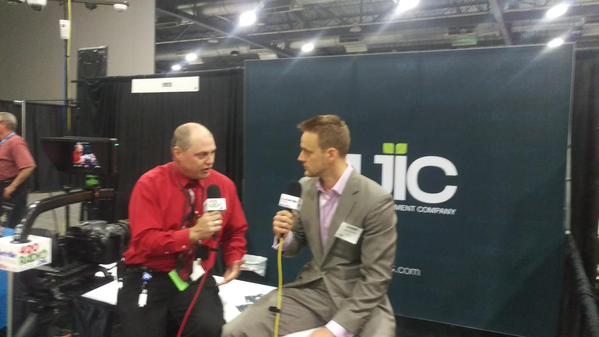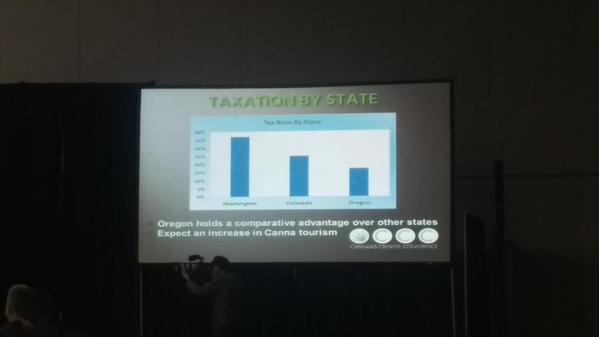 Oregon's tax structure gives it a competitive advantage over other recreationally legal states.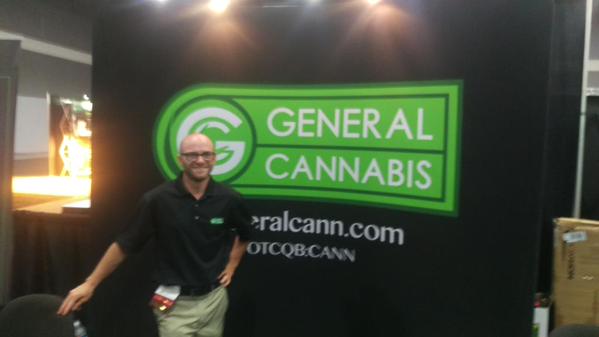 General Cannabis (OTC: CANN) put forward a strong showing, including representatives from the recently acquired Iron Protection Group.