[fullwidth backgroundcolor="" backgroundimage="" backgroundrepeat="no-repeat" backgroundposition="left top" backgroundattachment="scroll" video_webm="" video_mp4="" video_ogv="" video_preview_image="" overlay_color="" overlay_opacity="0.5″ video_mute="yes" video_loop="yes" fade="no" bordersize="0px" bordercolor="" borderstyle="" paddingtop="20px" paddingbottom="20px" paddingleft="0px" paddingright="0px" menu_anchor="" equal_height_columns="no" hundred_percent="no" class="" id=""][fusion_code] [/fusion_code][/fullwidth][separator style_type="single" top_margin="" bottom_margin="" sep_color="" icon="" width="" class="" id=""][fullwidth backgroundcolor="" backgroundimage="" backgroundrepeat="no-repeat" backgroundposition="left top" backgroundattachment="scroll" video_webm="" video_mp4="" video_ogv="" video_preview_image="" overlay_color="" overlay_opacity="0.5″ video_mute="yes" video_loop="yes" fade="no" bordersize="0px" bordercolor="" borderstyle="" paddingtop="20px" paddingbottom="20px" paddingleft="0px" paddingright="0px" menu_anchor="" equal_height_columns="no" hundred_percent="no" class="" id=""][separator style_type="shadow" top_margin="" bottom_margin="" sep_color="" icon="" width="" class="" id=""][fusion_text]
If your favorite stock has any of these signs, it might be time to sell…
1) Questionable Corporate Headquarters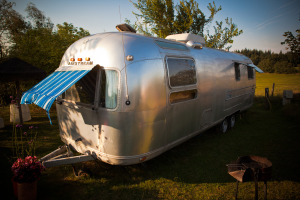 Dig around and figure out where your company headquarters is located. Typically these can be found on their state filings.
Plug that address into Google maps and you might be surprised what you find. While it might be possible to run the Next Big Thing Inc. from Jimmy Joe's single-wide, it is more likely a red flag.
 2) A CEO with a Colorful History
Figure out who the CEO of the company is before you throw money at them. While Jimmy Joe may have a stellar history according to their paid stock promotion interviews, it would be handy information for you to know if he has been charged or convicted with securities fraud in the past.
Such things are almost always public record and can be found with a little internet sleuthing.
3) Press Releases Full of Hot Air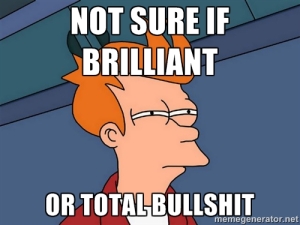 Analyze the language in those Press Releases. Is the company "looking forward" to signing a deal, or "verbally agreeing" to a contract, or "excited about the prospect of" something?
Scam companies make an art of packing their PR's full of buzz words that sound great but offer little or nothing of actual value to the company.
Look at past PR's to see if they have delivered on any of their promises or simply stopped talking about them when convenient. And watch for any sneaky language about stock splits.
4) Abandoning Ship
Ever wonder if the people who run The Next Big Thing Inc. are buying or selling their shares of the company stock?
The Securities Exchange Commission does. And they keep track of these transactions as a matter of public record.
If the Press Releases are all smiles but the executives are abandoning ship, its not a ship you want to be on. As the next Pot Stock Boom comes around the corner, there are likely to be no shortage of people trying to take your money!
Stay sharp and keep an eye out for crafty scam penny stocks looking to take advantage of interest in the cannabis sector. If you are new to investing, check out our New Investor's Guide to the Cannabis Sector. If you want to learn how to start reading charts and playing patterns, the 2015 Advanced Trading Guide is for you!
Stay in the Green![/fusion_text][separator style_type="shadow" top_margin="" bottom_margin="" sep_color="" icon="" width="" class="" id=""][/fullwidth][fusion_text][/fusion_text]